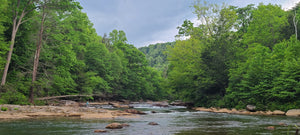 Roots
VOW Fly Company is rooted in family tradition and a deep appreciation for nature and the art of fly fishing. "Vow", meaning a solemn promise, represents the blending of family tradition and the promise of quality products.
Approach
Approaching the stream with a reverence for the surroundings, experiencing the sound of the line caught by its movement in the air and the feel of the strike on the fly and the success of the catch often serve to make us feel as though we are "one with nature". This experience is hard to replicate, however, we hope by incorporating these longstanding family values into the creation of our unique products, you too can enjoy and create your own long-lasting memories and family traditions.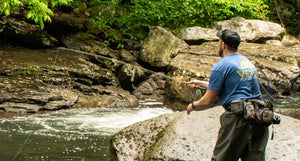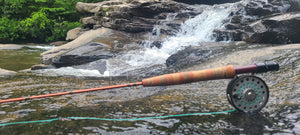 Tradition
VOW Fly Company's products are not only supported by longstanding family tradition, but are born out of a love for the fly fishing experience that is made even better with quality gear. Elements of the gear my father and grandfathers used are contained in each of our products and they are inspired by the memories and values passed down.
Future
VOW Fly Company is committed to the design, build, and customization of quality fly rods, flies, and other fishing gear made to last so that future generations can have the opportunity to enjoy them too.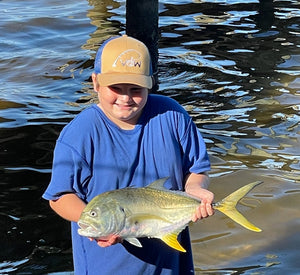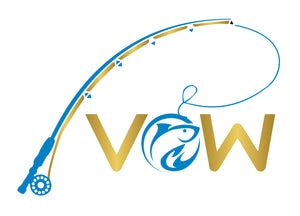 Your Story
Outdoor exploration and adventure inspire lifelong memories and a love for the outdoors. We at VOW Fly Company are committed to doing what we can to ignite that love for the outdoors in others. Will you join us in inspiring others by sharing your own adventures with us? What is the first memory you have of fishing? Do you remember the first walk to the stream or the first morning on the boat? Do you remember the first lesson from a relative, friend, or stranger? Can you recall the excitement of the first line cast, the first strike, the first fish in the net, the first release, or the satisfaction of the first dinner over campfire? Our team would
love to hear about it!
Let's revive and relive our favorite memories together. We invite you to share your favorite fishing memories with us at stories@vowflycompany.com.